Metering/limiting mastering tool bundle, Signum Audio "BUTE Loudness Suite 2" is 40% OFF.
BUTE Loudness Suite 2 is a smart, integrated and responsive loudness metering and audio limiting plugin that delivers the tools studios, media and broadcasting producers need to mix and master professional audio within loudness specifications.
Many producers are moving towards mixing and mastering within loudness specs set internally or by major streaming and broadcasting platforms for quality assurance.
By providing metering and limiting functions in the same plugin with smart workflow features to maintain creative flow, BUTE helps optimise the quality of mixes and masters, while avoiding potential distortions downstream.
Three different plug-in bundles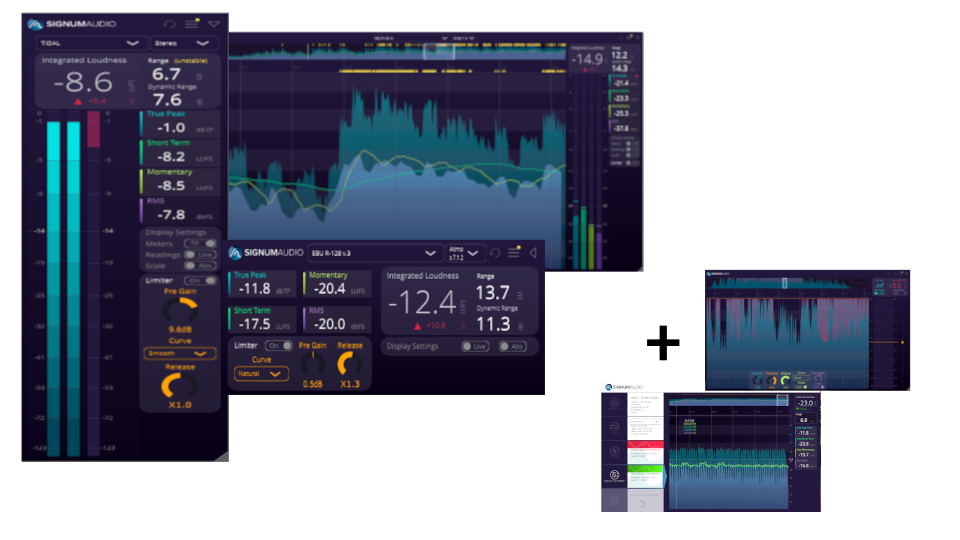 Audio normalisation becomes a breeze with Signum Audio's automated solution, BUTE Loudness Normaliser, which comes in addition to the Suite as a standalone application.
Perfect for a final check for True Peak overshoots.
Simply drag and drop audio files into the standalone application, hit render and then export.
Signum Audio's well-received BUTE Limiter 2 is a dedicated limiting plugin offering additional "Pumping" and "Linear" curves for creative music production.
Regular price $245 on sale for only $129.
Regular price $299 on sale for only $159.