A faithful recreation of a classic 1930's Blüthner® PH Grand Piano, IK Multimedia "Art Deco Piano" is available for free.
Art Deco Piano is a faithful recreation of a classic 1930's Blüthner® PH Grand Piano.
Its build of metal, leather and other materials offers a bright and modern sound that we captured with a matched pair of Neumann TLM-170R condenser microphones running into top-quality studio preamps.
From July 20 to August 3, 2021, IK Multimedia is giving away the Art Deco Piano for SampleTank 4 (a $79.99 value) to all new and existing IK Newsletter subscribers.
To get your Art Deco Piano
Log in to your IK Multimedia account and enter your User Area from the Support drop-down menu.
Inside this area, you'll receive a pop-up message announcing your gift of the Art Deco Piano and how to activate it.
For existing SampleTank 4 users who may already have been authorized: Open Custom Shop and click your username in the upper right to find the "Restore my purchases" option to unlock your Art Deco Piano.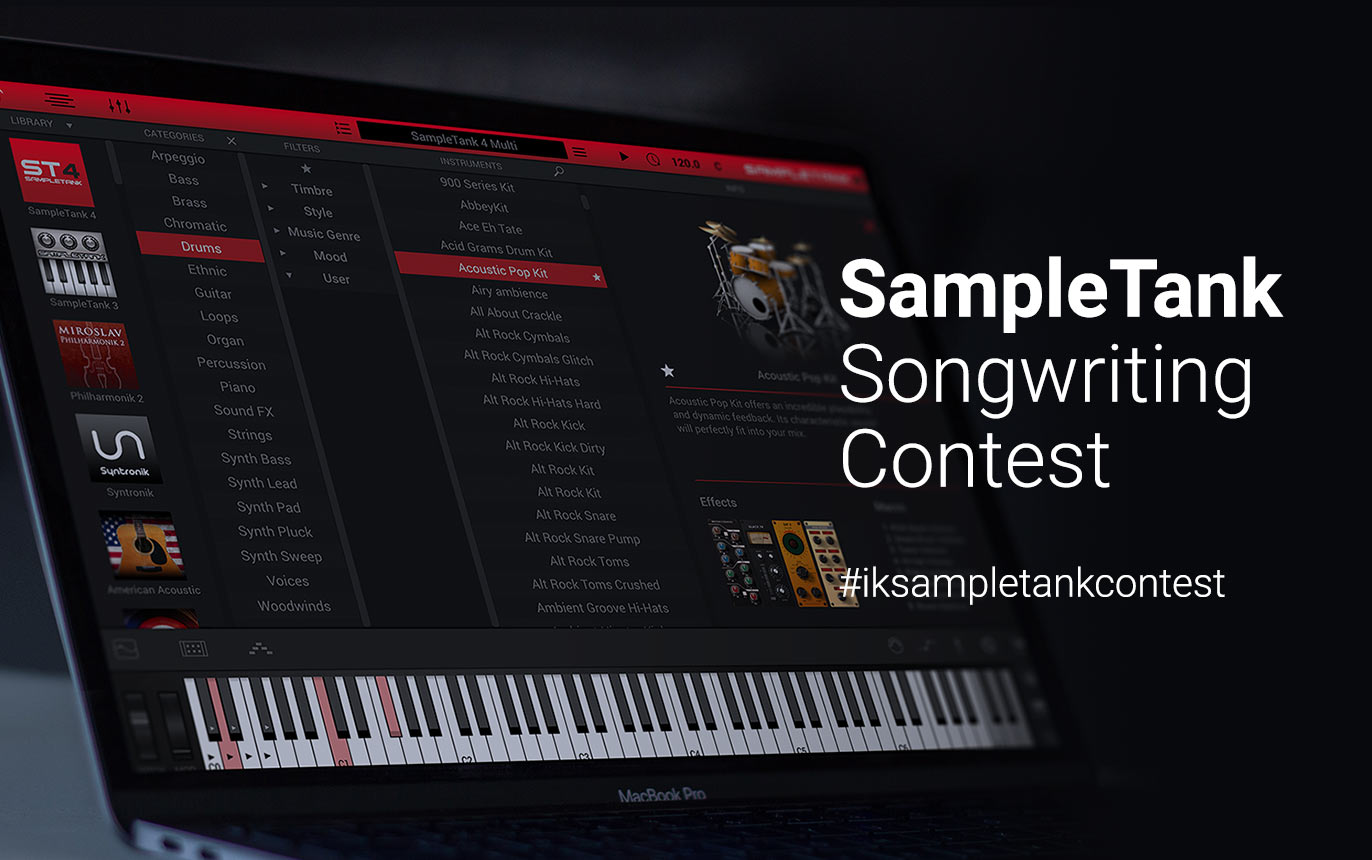 Meanwhile, from July 21 to August 6, 2021, IK is looking for original music that features one or more SampleTank instruments (such as the Art Deco Piano). Turn some of your musical ideas into a song using SampleTank and you could win one of three great prizes!
There's no purchase required. You can use any version of SampleTank, including the free version SampleTank 4 CS, which comes with 50 instruments, 5 GB of samples and 200 MIDI patterns.
Submit your song
To enter the contest, make a song or clip of any genre using SampleTank and post it to social media using the hashtag #iksampletankcontest.
We'll collect all songs posted between July 21 and August 6 and make them available on our site for all to enjoy. Visit our SampleTank Songwriting Contest page to learn more.
From this, we'll pick the top 3 winners for the prizes listed below based on each entry's originality, composition and quality of the video.
Songwriting Contest prizes
1st place – iLoud Micro Monitors + Total Studio 3 MAX + all additional SampleTank sound libraries
2nd place – Total Studio 3 MAX + all additional SampleTank sound libraries
3rd place – SampleTank 4 MAX + all additional SampleTank sound libraries